Bookish and Blogish news is my weekly wrap up of the news around the YA industry and my blog this week. This includes cover reveals, new book announcements, new author sign ups, book trailers, blog tours and more. I hope you enjoy!
Cress by Marissa Meyer Cover Reveal
This is pretty much old news but I thought I'd share for those who haven't seen it. This is the cover for the next book in the Lunar Chronicles series by Marissa Meyer. I absolutely love this series and I thought the cover was going to be the one that was in the back of Scarlet so when I saw this I was very excited. The blurb sounds fantastic and I can't wait to meet Rapunzel!
Rapunzel's tower is a satellite. She can't let down her hair – or her guard.
In this third book in the bestselling Lunar Chronicles series, Cinder and Captain Thorne are fugitives on the run, with Scarlet and Wolf in tow. Together, they're plotting to overthrow Queen Levana and her army.
Their best hope lies with Cress, who has been trapped on a satellite since childhood with only her netscreens as company. All that screen time has made Cress an excellent hacker – unfortunately, she's just received orders from Levana to track down Cinder and her handsome accomplice.
When a daring rescue goes awry, the group is separated. Cress finally has her freedom, but it comes at a high price. Meanwhile, Queen Levana will let nothing stop her marriage to Emperor Kai. Cress, Scarlet, and Cinder may not have signed up to save the world, but they may be the only ones who can.
***
How I Live Now Movie Trailer
The trailer has been released for the upcoming How I Live Now movie adaptation. I haven't read the book so I'm not sure how close to it the movie is going to be but I am definitely going to read the book before I watch it, its been on the TBR for years!
***
Stay Where You Are & then Leave by John Boyne Cover Reveal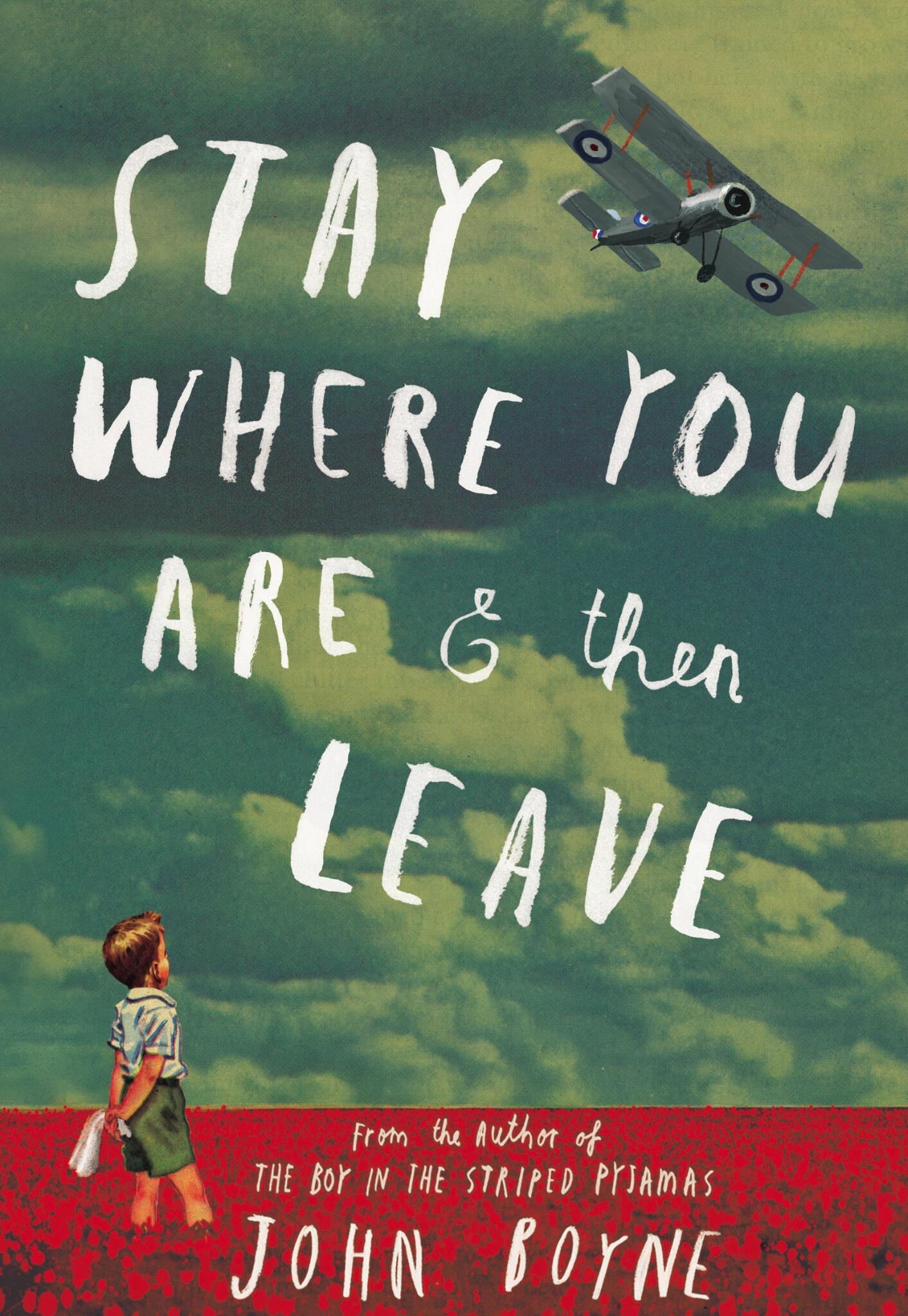 I LOVED John Boyne's The Terrible Thing That Happened to Barnaby Brockett and I have vowed to go back and read The Boy In The Striped Pajamas because of it…but now I have another must read on my lsit with his new book Stay Where You Are & Then Leave!
It's another war story and this incredible cover was designed by the one and only Oliver Jeffers! I absolutely love it and am so excited to read it!
The day the First World War broke out, Alfie Summerfield's father promised he wouldn't go away to fight – but he broke that promise the following day. Four years later, Alfie doesn't know where his father might be, other than that he's away on a special, secret mission.
Then, while shining shoes at King's Cross Station, Alfie unexpectedly sees his father's name – on a sheaf of papers belonging to a military doctor. Bewildered and confused, Alfie realises his father is in a hospital close by – a hospital treating soldiers with an unusual condition. Alfie is determined to rescue his father from this strange, unnerving place . .
***
The Wardstone Chronicles book 13 title and cover reveal
On WEdnesday the final book in the Wardstone Chronicles title and cover was revealed. This is an excciting time as we get ready for the movie of the earlier books to come out and I am in the process of reading books 1 to 11! I love the sound of this one and the cover is brilliant. Can't wait to get there and read it!
***