Bookish and Blogish news is my weekly wrap up of the news around the YA industry and my blog this week. This includes cover reveals, new book announcements, new author sign ups, book trailers, blog tours and more. I hope you enjoy!
Hot Key Books and Kobo announce the Young Writers Prize 2013
Any young writers out there?? Know any young writers out there??
Hot Key Books have announced that they'll be running the Young Writer's Prize again this year alongside Kobo, a global leader in eReading, to honour this year's winners and make their work available at
www.kobo.com
.
Here are the details:
Submissions of partial manuscripts will open on 20th June and close on 22nd July, with a second stage of full manuscripts in November 2013. The winners will be announced at London Book Fair 2014. Full terms and conditions and the entry form are available on
www.youngwritersprize.com
The winners will be selected by a panel of judges, including Director of the National Literacy Trust Jonathan Douglas, Guardian Children's Books Editor Julia Eccleshare, Kobo's Merchandiser of Children's Books Antonia Fowler, Hot Key Books Publisher Emily Thomas, authors Fleur Hitchcock and Matt Whyman, bookseller Katie Clapham from Storytellers, Inc. and bloggers from Serendipity Reviews and We Sat Down along with consultation with school children from Globe School, London and St John's School in Buckinghamshire. Each winner will be given editorial support, the chance to be published by Hot Key Books with a £10,000 advance and ten shortlisted finalists will also be given a Kobo eReader. Winners will also benefit from added exposure via Kobo's eBookstore (
www.kobo.com
) and all entrants will have the opportunity to publish their work through the company's self-publishing platform Kobo Writing Life. Through Kobo, the winners will have an opportunity to be promoted to a community of 14.5million readers from 190 countries around the world.
***
When The World Was Flat (And We Were In Love) Cover Reveal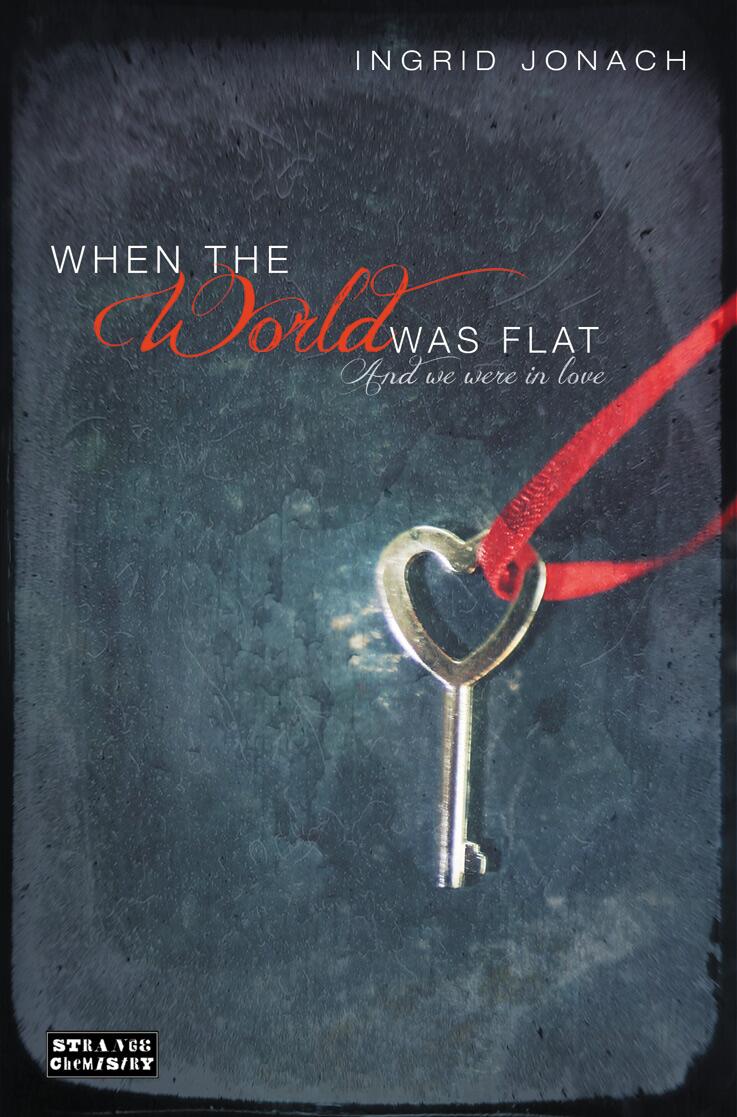 The cover was revealed for Ingrid Jonach's book When the World Was Flat (and We Were in Love) this week and I have to say I LOVE it… its so subtle and the book sounds absolutely amazing. It will be published in September by Strange Chemistry! For more info about the book visit Ingrid's website
here
.
***
New Author signed up by Anderson Press
Anderson Press have signed up Nicole Burstein in a two book deal through agent Bryony Woods. The deal will consist of Othergirl and a second currently untitled novel. Nicole currently works in the flagship Waterstones store in Piccadilly and is a prominent book tweeter over on Twitter.
Othergirl follows the story of Louise, a girl whose live is turned upside down when her best friend discovers she has super-powers and has been described as "a warm, funny and poignant coming-of-age story about teenage friendships, superheroes and saving the world whilst wearing penguin pyjamas."
I am so happy for Nicole, whose tweets and blog I have been following for a number of years now. She really is awesome and any book which involves penguin pyjamas is a must read for me!
Othergirl will be published in 2014 and you can read the full press release
here