Bookish and Blogish news (#42)
Bookish and Blogish news is my weekly wrap up of the news around the YA industry and my blog this week. This includes cover reveals, new book announcements, new author sign ups, book trailers, blog tours and more. I hope you enjoy!
Laura Dockrill takes up role as new online Writer-in-Residence with Booktrust

From Booktrust press release:


As of the 1st June, author and performance poet Laura Dockrill, who counts singers Adele and Kate Nash amongst her best friends will take up the role of Writer in Residence on the Booktrust website. Laura will hold the post for 6 months, during which time she will write weekly blogs, take part in an event and write an exclusive piece of work for Booktrust.


The previous Writer in Residence, The Humans author Matt Haig has enjoyed immense online popularity during his six month stint. Already boasting over 21,000 followers on twitter, his social profile brought many visitors to the blog. For example on the 10 December 2012, the site had 8,412 visitors, while a normal Monday is around 3,500 visits. Only 12% of that blog's readers had visited the site before, showing the value of creating an online literary portal through the Booktrust site. An exclusive short story by Matt is currently available to read on the Booktrust site

Dockrill, a graduate of the Brit School of Performing Arts, has published four books including her most recent title for children, Darcy Burdock. The first book of a series, it follows eccentric ten year old Darcy Burdock and her family, as well as her pet Lamb – Lamb-Beth. Previously Dockrill has performed poetry at Edinburgh Fringe, Camp Bestival, Latitude, Bookslam and the Soho Theatre, and on Woman's Hour, The Jo Whiley show, Newsnight, BBC Breakfast and each of the BBC's respective radio channels 1-6. She has been a roaming reporter for the Roald Dahl Funny Prize, run workshops at the Imagine children's literature festival on the South Bank, and is on the advisory panel at the Ministry of Stories.
Hot Key Books sign James Dawson for new psychological Thriller
Hot Key Books will be publishing two new books from Hollow Pike author James Dawson next year. The first book, Say Her Name, will be the authors fourth book, third in YA Fiction, and the second will be announced at a later date. Two of James Dawson's other books; Cruel Summer and a non-fiction title called Being a Boy, will be published soon. Cruel Summer will be published by Indigo and Being a Boy by Hot Keys sister imprint Red Lemon Press.
I personally loved Hollow Pike and can't wait to hear more about Say Her Name…
Cover Reveals:
Crash Into You – Katie McGarry
The third book in the Pushing the Limits set will be called Crash Into You and feature Isaiah's story… the cover was revealed on Friday and whilst I love it… I'm not sure that that is howI pictured Isaiah! Its release date has been mentioned as November 27th but this may be the US release…
Close Your Pretty Eyes – Sally Nicholls
This looks creepy and pretty awesome! I haven't read any Sally Nicholls books but I have seen things on the authors facebook page about Mary Hooper liking another of her books and I love MAry Hooper so I may have to check this author out. Close Your Pretty Eyes is about an 11 year old girl who moves into a secluded house which she finds out used to be a baby farm. I can't wait to find out more and give this one a go!
It published in November from Marion Lloyd Books, a Scholastic imprint.
Night School: Fracture – CJ Daugherty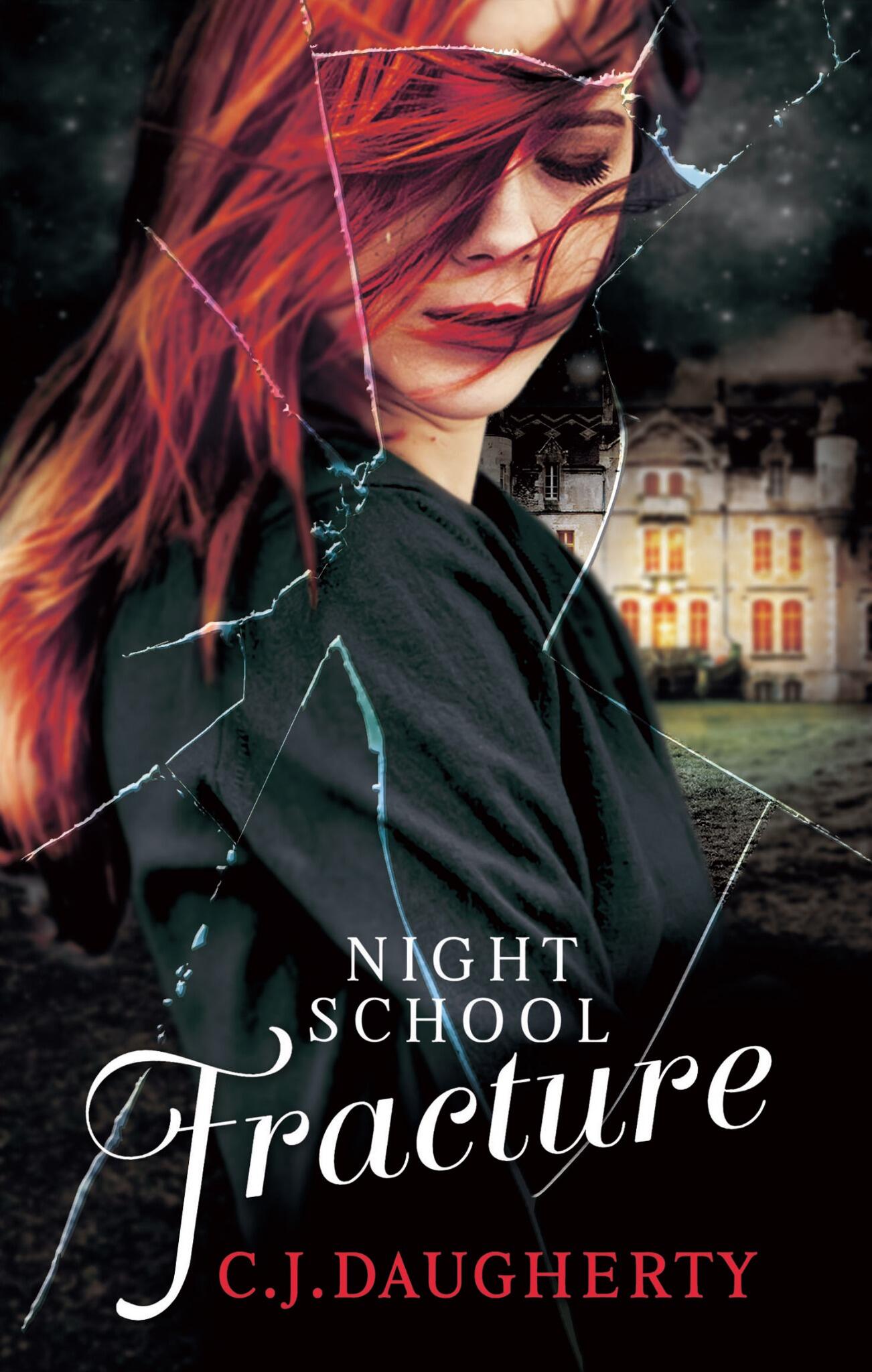 I shouldn't really even be thinking about this book as I still haven't read Legacy but I LOVE this cover… the cover for all three books are awesome but I particularly love this one. Fracture will be out in August from Atom
CJ Daugherty joins forces with Latitude Festival to help teens gain an Arts Award
From official press release:
Latitude
is proud to become the first UK festival to become an Arts Award Supporter organisation.
Arts Award is a unique set of arts qualifications for young people, awarded by Trinity College London in association with Arts Council England.
Arts Award gets young people taking part in arts activities, reviewing arts events, researching artists, and sharing their skills.
Arts Award's ambition is to support any young person to deepen their engagement with the arts and to build creativity and leadership skills. Latitude will provide young people with access to the spectrum of arts showcased at the festival, to help them achieve their Arts Award qualification.
As winner of Best Family Festival 2012, Latitude has 15+ arenas and spaces offering every aspect of the arts including music, theatre, dance, poetry, literature, film, cabaret and comedy. Everything that can be explored as part of Latitude is suitable for Arts Award!
In the Inbetweeners Teen Arena, teenagers will be able to let their imagination run wild with Culture Works East's programme of interactive and industry savvy creative and media workshops for 12 to 17 year olds
. Across a range of masterclasses young people will gain insight into real creative careers, the chance to work alongside top industry pros, get involved themselves and be part of a team of young reviewers at Latitude! Areas to choose from include music and film journalism, TV and radio news reporting and festival photography. The work created is showcased on the Latitude Young Reviewers page linked into both the Latitude website and the Arts Award website:cultureworkseast.tumblr.com.
Culture Works East (CWE) will also be providing some specially designed workshops where participants can document, reflect and review their experiences for their Arts Award.
In particular, CWE are creating two special opportunities for Arts Award participants, the first of which provides a unique opportunity for Arts Award participants aged 12 to 17 to interview CJ Daugherty, international bestselling author of YA crime thriller series, Night School.
Following an author event in the Inbetweeners Teen Arena, where CJ Daugherty will read from her forthcoming novel Fracture, share her secrets of bestselling success and run a fiction writing workshop, there will be a special opportunity for a small group of young reporters to put their questions to her in person, and record the answers in a variety of media from film, radio, writing or photography. Participants will work with trained Arts Award Advisors to put their research into an engaging portfolio.
Arts Awards participants will also have the chance to learn about the career of two other professional authors Dawn O'Porter who will be talking about her new book Paper Aeroplanes, and horror writer Alexander Gordon Smith, author of the popular Furnace series.
Industry professionals from Total Film, Writer's Centre Norwich, Access To Music and BBC Norfolk Introducing will be hosting drop-in activities including TV Special Effects, the DJ Shed, album cover design, silk screen printing, making your own ringtone or creating animation and multimedia visuals in the music and media tent. The full programme of events, as well as details of how young people can get involved with Arts Award at Latitude, is available to download from the Latitude website.
Sharon Reuben, Latitude Festival Children & Teen programmer, said:
"Arts Award will provide a fantastic model to expand young people's experience at Latitude and we're very thrilled to be working on such an ambitious and accessible project. Since 2011 Culture Works East has delivered a varied, professional and exciting programme of activities for Latitude's teens."
SisterSpooky's Geek Week
I Just wanted to give a huge shout out to Laura, AKA Sisterspooky and her blog this week.. Laura has been running a 'GeekWeek' feature all week for the second year running and the posts have been fantastic. Loads of authors have been sharing things about their geeky ways and they are all definitely worth a read so head on over there now!
Also Happy Birthday to Laura for tomorrow, hope you have an awesome day!